Communicate With Confidence – How to Say It Right the First Time and Every Time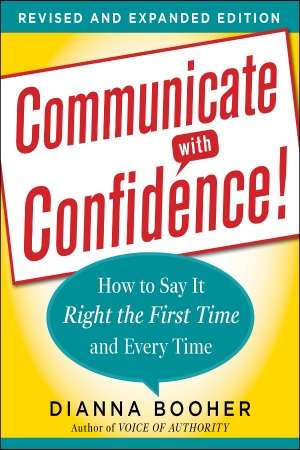 496 Pages
ISBN 978-0071770132
Offering case studies from Booher's consulting experience which ranges from Fortune 500 companies, government agencies, and successful private companies, here are the critical skills you'll need to convey professionalism and poise and best represent your company – but more importantly, yourself.
"Failure to communicate is the frustration of modern management, the dating scene, and the family dinner table. Over time, all human relationships depend on the sum total of your interactions, stacked end to end. Personally or professionally, communication becomes a life-or-death issue," sums Booher. If you have blind spots or areas that need work, here is expert advice on almost every scenario. For example, you'll learn: • How to convey your goals and ideas with your team and communicate the desired effect • How to communicate effectively with your social media groups • How to avoid cases where someone is trying to dominate, ignore, control, or abuse you • How to fully at ease at networking and social functions, from professional gatherings to family meetings • How to develop a strong online presence • How to deepen relationships by sharing true thoughts and feelings • How to resolve conflicts without harming the relationship – with all parties coming out stronger If you're a professional interested in building up your personal presence, or want to work on bettering your interpersonal skills whether at home or at the office, COMMUNICATE WITH CONFIDENCE can get you there faster using the right words.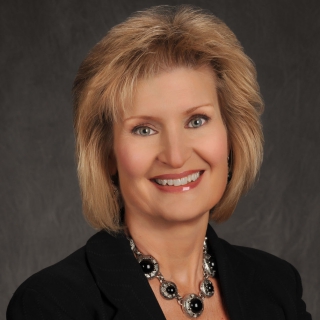 About Dianna Booher (Dallas, Texas Author)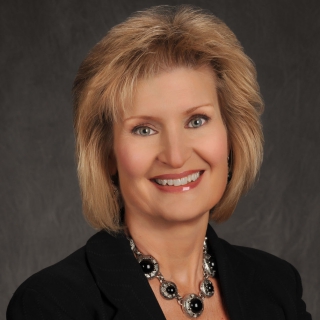 Dianna Booher is the bestselling author of 47 books, published in 60 foreign-language editions. Publishers include Penguin Random House, Simon & Schuster, McGraw-Hill, HarperCollins, and Berrett-Koehler. She works with organizations to help them communicate clearly and with leaders to expand their influence by a strong executive presence.
Her personal development topics include leadership communication, executive presence, productivity, life balance, and faith. Her latest books include Communicate Like a Leader: Connecting Strategically to Coach, Inspire, and Get Things Done; What MORE Can I Say? Why Communication Fails and What to Do About It; Creating Personal Presence: Look, Talk, Think, and Act Like a Leader; and Communicate With Confidence.
National media such as Good Morning America, USAToday, the Wall Street Journal, Investor's Business Daily, Bloomberg, Forbes.com, CNN International, NPR, Success, and Entrepreneur have interviewed her for opinions on critical workplace communication issues.
Richtopia has named Dianna at #54 on its 2017 list of "Top 200 Most Influential Authors in the World."
Learn more about Dianna on her website: www.BooherResearch.com
Other Books by This Author