Zona 5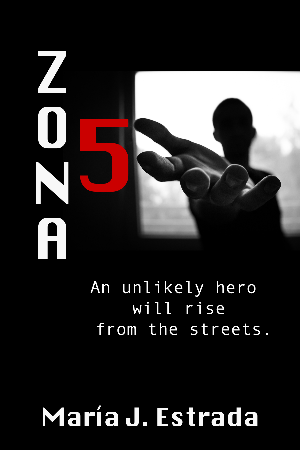 30 Pages
ISBN 9780463444948
In 2055, in the high-tech streets of New Phoenix, Perdido Olivares is a street junkie. All he wants is to escape reality with Zona 5. Still, he considers himself a hero, a defender of children.
When he discovers someone is hurting kids, will he be strong enough to overcome his addiction? Will he finally emerge from the streets to save those weaker than himself?
About Dr. Maria J. Estrada (Chicago, Illinois Author)
DR. MARIA ESTRADA holds a Ph.D. in Rhetoric and Composition from Washington State University. She grew up in the desert outside of Yuma, Arizona in a barrio comprised of new Mexican immigrants and first-generation Chicanos. Drawing from this setting and experiences, she writes in numerous genres from serious fiction to horror, and often spins out poetry. She is a tenured faculty member in English and lives in Chicago, Illinois with her wonderful, supportive husband, two remarkable children, and two mischievous cats. Her other publications include The Long Walk (with Paranoia: The Corrido of Andrea Quinta), La Bruja in the Orchard (Book 1), La Bruja del Barrio Loco (Book 2), and Wolf Trek. You can learn more about her other books and writing happenings at barrioblues.com.
Other Books by This Author