Winning Well – A Manager's Guide to Getting Results Without Losing Your Soul
It can feel like a rigged game. Executives set aggressive goals, so managers drive their teams to burnout trying to deliver. Or, employees seek connection and support, so managers focus on relationships . . . and fail to make the numbers. The fallout is stress, frustration, and disengagement, and not just among team members--two-thirds of managers report being disengaged.
To succeed, managers cannot choose between results and relationships. They need both: They must get people to achieve while creating an environment that makes them truly want to. Winning Well offers managers a quick, practical action plan--complete with examples, stories, and online assessments. They will learn how to: Stamp out the corrosive win-at-all-costs mentality - Focus on the game, not just the score - Reinforce behaviors that produce results - Sustain energy and momentum - Correct poor performance without drama - Build productive relationships - Be the leader people want to work for
Today's hypercompetitive economy has created tense, overextended workplaces. Keep it productive, rewarding, and even fun with this one-stop success kit.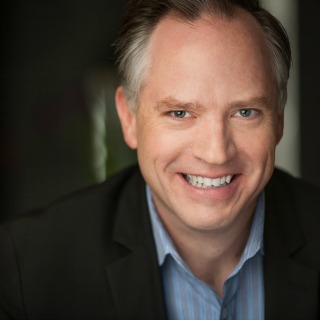 About David Dye (Denver, Colorado Author)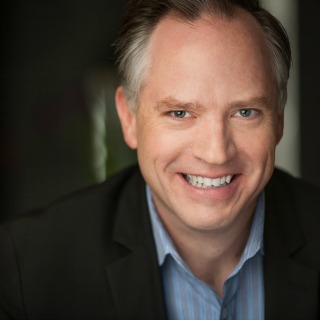 David M. Dye is an internationally recognized professional speaker, trainer, and facilitator. He works with leaders, managers, and supervisors who want to transform results without losing their soul (or mind) in the process. He helps leaders to increase their influence, solve common leadership frustrations, and improve their productivity through people-centered leadership.
Known for his optimism, for making difficult concepts understandable, and for moving leaders to immediate, practical action, David's keynotes, workshops, and programs help leaders across industries increase their influence, solve common leadership frustrations, and improve productivity through practical leadership inspiration.
He gets it because he's been there: a former executive and elected official, David brings twenty years experience leading teams and building organizations where in influence is your only asset. David writes for the Huffington Post, has appeared in Fast Company, Entrepreneur, and on radio and television throughout the United States. The award-winning author of Winning Well: A Manager's Guide to Getting Results Without Losing Your Soul and The Seven Things Your Team Needs to Hear You Say, David has been listed with leadership influencers including Seth Godin, Tom Peters, Kouzes & Posner, and John Maxwell.
About Karin Hurt (Co-Author)
As a keynote speaker, leadership consultant, and MBA professor, Karin helps leaders improve business results by building deeper trust and connection with their teams. A former Verizon Wireless executive, she has over two decades of experience in human resources, training, customer service, sales and marketing.
Karin was named on the American Management Association 2015 List of 50 Leaders to Watch, Inc's list of 100 Great Leadership Speakers For Your Next Conference, and Trust Across America's 100 Thought Leaders in Trusted Business Behavior. She's regularly featured in business publications including Fast Company, Entrepreneur, and Inc., as well as appearances on TV and radio. Her award-winning blog, Let's Grow Leaders, has grown into a highly interactive, international community. She's the author of two books, Overcoming An Imperfect Boss and Winning Well: A Manager's Guide to Getting Results Without Losing Your Soul.
Karin has a BA in Communication from Wake Forest University, an MA from Towson University in Organizational Communication, and additional graduate work at the University of Maryland, where she currently teaches in the MBA and Executive Education programs. Karin lives outside of Washington, DC. She knows the stillness of a yogi, the reflective road of a marathoner and the joy of being a mom raising emerging leaders. Ultimately, it's about Confident Humility.