The Unfaithful Doberman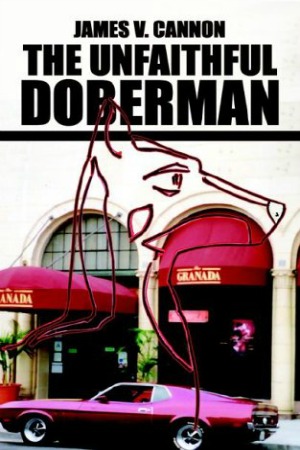 294 Pages
ISBN 9781420889451
Che Guevara cultists are wrecking the lives of Lisa and her young daughter. Yet Che has been dead for over thirty years. His body was discovered beneath an airstrip in Bolivia in 1997. How does he reach beyond the grave to torment Lisa? Is there some connection between an old ex-Marine and the trouble? Is it possible that an innocent Doberman Pinscher can provide a solution and stop the terror? How can a dog that is given five stars for loyalty by the American Kennel Club be considered unfaithful? Everything starts with a red-haired bitch on a warm and rainy night - really.
About James V Cannon (Houston, Texas Author)
James served in the U.S. Marines as a young man and carries some of his experiences over to his book "The Unfaithful Doberman," a noted breed favored by the Corps. A prior book "The War on Mexico" featured scenes with Army mules and an Appaloosa horse. Not ready for release is a new book and a mountain cougar set in the El Dorado Mountains of SE Nevada. James is a life-long student, an Army/Air Force brat, as well as the grandson of Georgia lumberjack and an Alabama sharecropper. Although now part of the urban landscape, he comes from generations of farmers all the way back to the settlement of Virginia. It was his grandfather Nobles, who spent years sharecropping and plowing with a mule, that taught him respect for working animals. In retirement, Jim is a tax accountant and loves writing. Mr. Cannon's professional careers include accounting. industrial engineering, and teaching. His books are devoid of flowerly phrases, emphasizing instead movement and passion. Reserve a copy of "Cougar" today.