The Revision Layers – Story Building Blocks III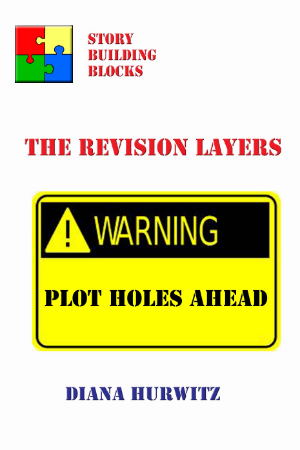 422 Pages
ISBN 1475011369
Good writers compose sentences. Great writers craft language.
Revision adds the finishing touches to the narrative you've created. This book will not turn you into a professional editor. It will, however, help you present the cleanest and tightest manuscript to your agent or editor. If you self-publish, it is a critique partner that helps you polish your work.
We examine common plot holes. We identify speed bumps that affect the reader's enjoyment of the ride you are taking them on. We explore rhetorical devices and how to use them to craft expert-level cumulative sentences. We spend a little time proofreading.
Revision is the most time-consuming, mind-numbing, aggravating part of writing a book. Taking it one step at a time gets you through it and keeps you from burning the manuscript. You'll be tempted to quit and go spearfishing in Fiji. It only delays the inevitable.
Life is too short for bad fiction.
About Diana Hurwitz (The Villages, Florida Author)
Diana Hurwitz spent her childhood near Cincinnati daydreaming and writing poetry. She is often found lost in a book and dissects fiction for fun. She currently resides in central Florida with her husband and two cats.
When not writing, she indulges in reading, painting, jewelry design, travel, graphic art, and web design.She is a member of Mystery Writers of America and the Ladyscribes critique group.
She writes the Story Building Blocks series and the companion blog, Game On!, because she loves helping other writers and as a book addict thinks life is too short for bad fiction. She is the author of the young adult series Mythikas Island which she was inspired to write for her teen daughter who complained, "Why do YA books always have love triangles? Can't a girl be a hero without a boyfriend?" The answer is, "Yes, yes she can." She contributes to the Blood Red Pencil Blog with other fun editors and writers.
She can be found hanging out on Facebook far more often than she should be.
Other Books by This Author