The Pause Principle – Step Back to Lead Forward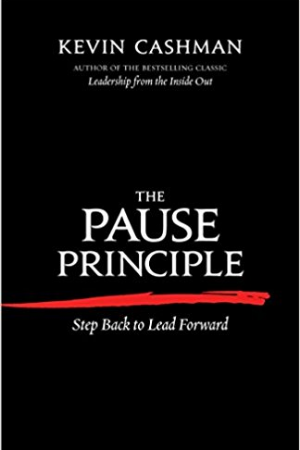 162 Pages
ISBN 978-1-60994-532-9
We live and lead in an increasingly volatile, uncertain, complex, and ambiguous world. But paradoxically, Kevin Cashman contends that leaders today must not merely act more quickly but pause more deeply. He details a catalytic process to guide you to step back in order to lead forward in three critical growth areas: personal leadership, development of others, and fostering of cultures of innovation. You and your organization will learn to move from management speed and transaction to leadership significance and transformation.
About Kevin Cashman (Twin Cities, Minnesota Author)
Kevin Cashman is Global Leader of CEO & Executive Development at Korn Ferry, specializing in CEO & Executive Development and Keynote Speaking. Named a Top 10 Thought Leader by Leadership Excellence, Kevin is one of the world's premier CEO coaches and a world-class keynote speaker. Kevin is the bestselling author of six leadership books, all centered around his "grow the whole person to grow the whole leader" approach to integrated leadership development. Leadership from the Inside Out, first published in 1998, is considered a business classic, was listed as one of the top-selling business books of the decade by 800-CEO-READ and is currently used at over 150 universities globally. The 20th Anniversary Third Edition of Leadership from the Inside Out was recently published, and was selected as a 2018 Best Business Book by Soundview.
Kevin is the founder of the Executive to Leader Institute® and Chief Executive Institute®, referred to as the "Mayo Clinic" of executive development by Fast Company. He also founded LeaderSource, recognized as one of the top three leadership development programs globally. In 2006, LeaderSource joined Korn Ferry.
Other Books by This Author