The Gift of Rest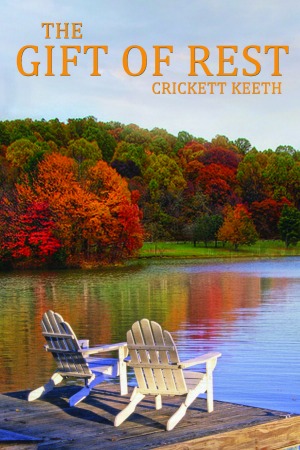 122 Pages
ISBN 1633570401
REST. We want it and need it, but most of us have trouble experiencing it in our fast-paced lives. Is it even possible to find rest when life seems to get busier every day and the demands keep piling up? How can we find rest when we are overwhelmed with difficult circumstances out of our control that drain us emotionally, mentally, and physically? It seems we're all running on empty, in danger of burning out.
The Gift of Rest addresses this problem by looking at God's perspective concerning rest. In this Bible study, thought-provoking questions and insightful quotes bring out the message of the passages and aid the reader in knowing how to apply them to daily life.
About Crickett Keeth (Memphis, Tennessee Author)
Crickett Keeth is the Women's Ministry Director at First Evangelical Church in Memphis, Tennessee, where she writes and teaches the women's Bible studies. She is the co-author of Sumatra with the Seven Churches (AMG), a book in the Coffee Cup Bible Study series. Crickett was on staff with Cru for ten years and is a graduate of Dallas Theological Seminary. In addition to speaking regularly at her own church, she also speaks at women's retreats and conferences. She offers free resources for discipleship and spiritual growth through her website at www.crickettkeeth.com.