The Crows of Beara
332 Pages
ISBN 978-1618220479
Along the windswept coast of Ireland, a woman discovers the landscape of her own heart.
When Annie Crowe travels from Seattle to a small Irish village to promote a new copper mine, her public relations career is hanging in the balance. Struggling to overcome her troubled past and a failing marriage, Annie is eager for a chance to rebuild her life.
Yet when she arrives on the remote Beara Peninsula, Annie learns that the mine would encroach on the nesting ground of an endangered bird, the Red-billed Chough, and many in the community are fiercely protective of this wild place. Among them is Daniel Savage, a local artist battling demons of his own, who has been recruited to help block the mine. Despite their differences, Annie and Daniel find themselves drawn toward each other, and, inexplicably, they begin to hear the same voice--a strange, distant whisper of Gaelic, like sorrow blowing in the wind.
Guided by ancient mythology and challenged by modern problems, Annie must confront the half-truths she has been sent to spread and the lies she has been telling herself. Most of all, she must open her heart to the healing power of this rugged land and its people.
Beautifully crafted with environmental themes, a lyrical Irish setting, and a touch of magical realism, The Crows of Beara is a breathtaking novel of how the nature of place encompasses everything that we are.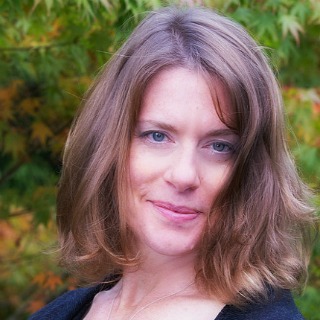 About Julie Christine Johnson (Seattle, Washington Author)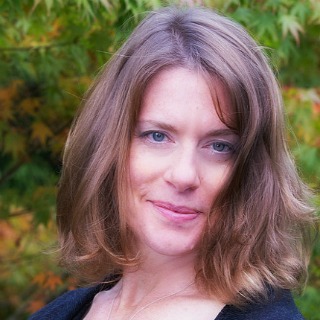 Julie's short stories and essays have appeared in several journals, including Emerge Literary Journal; Mud Season Review; Cirque: A Literary Journal of the North Pacific Rim; Cobalt; River Poets Journal, in the print anthologies Stories for Sendai; Up, Do: Flash Fiction by Women Writers; and Three Minus One: Stories of Love and Loss; and featured on the flash fiction podcast No Extra Words. She holds undergraduate degrees in French and Psychology and a Master's in International Affairs.
Named a "standout debut" by the Library Journal, "Very highly recommended" by Historical Novels Review and declared "Delicate and haunting, romantic and mystical" by bestselling author Greer Macallister, Julie's debut novel In Another Life went into a second printing three days after its February 2, 2016 release.
A finalist for The Siskiyou Prize for New Environmental Literature, judged by PEN/Faulkner author and Man Booker Award nominee Karen Joy Fowler, Julie's second novel The Crows of Beara was acquired by Ashland Creek Press and will take flight on September 15, 2017.
A hiker, yogi, and wine geek, Julie makes her home on the Olympic Peninsula of northwest Washington state.
Other Books by This Author