The Case of the Fabulous Fiance – An Alex O'Hara Novel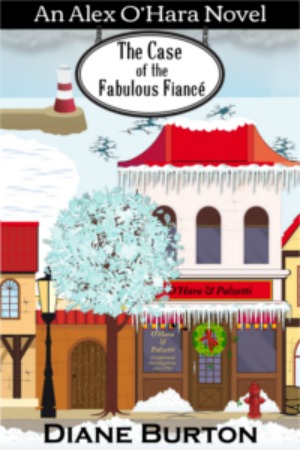 234 Pages
ISBN 978-0-9966374-2-8
She's at it again. Alex O'Hara just can't say no to a new investigation.
What do a 45-year-old boyfriend, a deadbeat dad, and a teenage runaway have in common? All new cases. With no receptionist, phone and internet problems, and her own boyfriend in the wind, Alex has no idea how she'll manage.
But the question for the past three months is why did Nick disappear. Is this the end of O'Hara & Palzetti?
About Diane Burton (Grand Rapids, Michigan Author)
Diane Burton combines her love of mystery, adventure, science fiction and romance into writing romantic fiction. Besides the science fiction romance Switched and Outer Rim series, she is the author of One Red Shoe, a romantic suspense, and The Case of the Bygone Brother, a PI mystery. She is regular contributor to Paranormal Romantics blog and Pandora's Box Gazette. Diane and her husband live in West Michigan, close to their two children and five grandchildren.
For more info and excerpts from her books, visit Diane's website: http://www.dianeburton.com
Other Books by This Author