The Bite-Sized Entrepreneur – 21 Ways to Ignite Your Passion & Pursue Your Side Hustle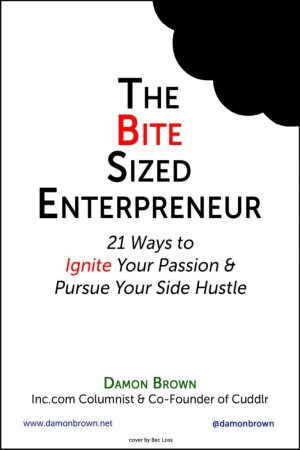 160 Pages
ISBN B01I3SR508
The belief that entrepreneurs have to sacrifice everything to succeed is a myth. In The Bite-Sized Entrepreneur, Inc., columnist Damon Brown gives immediately actionable strategies to help you integrate a smart side hustle into the life you currently have. Known for co-founding and selling the popular startup Cuddlr while taking care of his baby, Brown shares smart first-hand lessons as well as wisdom from Steven Pressfield (The War of Art), Brene Brown (Rising Strong), and other business leaders. The Art of Risk author Kayt Sukel says Brown "lays waste to both the misconceptions and pesky little lies we tell ourselves about why we can't make our side hustles a reality."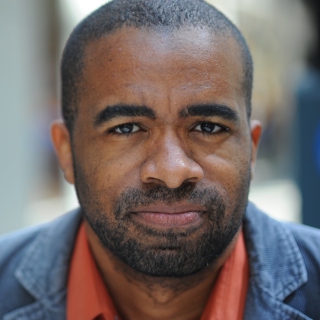 About Damon Brown (San Diego, California Author)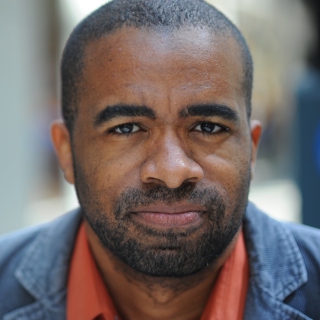 Damon Brown is an entrepreneur, speaker, and journalist focused on how technology helps us get closer to one another. He writes the daily Inc. Magazine column Sane Success, encouraging bite-sized entrepreneurship to the publication's 2 million readers <bit.ly/SaneSuccess>. Damon also writes for Playboy, Fast Company, and Entrepreneur.
He is best known for co-founding the platonic connection app Cuddlr, which immediately rose to the top of the Apple App Store and put his company on the front page of The Wall Street Journal. They sold the app for a profit less than a year after launch. He currently consults for startups and media organizations.
Damon's latest book is The Bite-Sized Entrepreneur: 21 Ways to Ignite Your Passion & Pursue Your Side Hustle, which is currently in the Amazon Top 10 Startup Books Bestsellers Chart. His other popular titles include Our Virtual Shadow: Why We Are Obsessed with Documenting Our Lives Online and Porn & Pong: How Grand Theft Auto, Tomb Raider and Other Sexy Games Changed Our Culture, both included in several university curriculums, as well as the coffee table book Playboy's Greatest Covers. The Bite-Sized Entrepreneur is Damon's 17th book and his second self-published best-seller.