Staroamer's Fate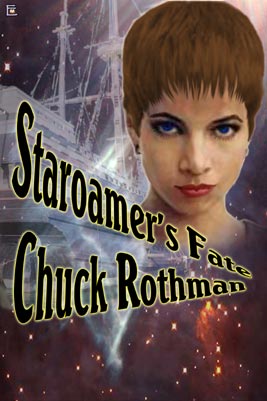 Pages
ISBN 978-1-61720-746-4
Quarnian Dow is a syron, driven by her intuition, anticipating the future and acting without knowing why—just that she has to. Often, she's a hero. Sometimes, she's a thief. Her talent takes her from planet to planet, buffeted by fate and never knowing what it will force her to do.
And now, her intuition is leading her to the legendary Staroamer, a generation ship that vanished centuries ago. But the Staroamer has secrets in its vast dark chambers, and they may be dangers that even a Syron's abilities can't overcome.
About Chuck Rothman (Albany, New York Author)
I write science fiction and fantasy, with stories in various locations and am the author of two published novels, Staroamer's Fate (named to the Locus Recommended Reading List and Readers Poll) and its sequel Syron's Fate. Both books are available on Amazon.com. I'm represented by Vaughe Hansen of the Viriginia Kidd Literary Agency.
I also write the movie, TV, music blog, Great but Forgotten. My Twitter handle is @ChuckRothman.