Spirituality in the 21st Century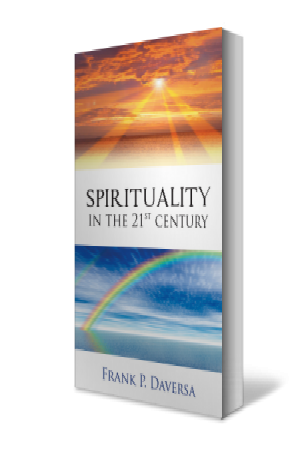 130 Pages
ISBN 978-1-49185-304-7
Enhances one's knowledge of spirituality, life, and the world. Details steps necessary to advance one's spiritual understanding leading up to enlightenment. Guides one through the growth process, providing key insights along the way. Inspires and educates. After reading this book, readers should have a sound understanding of spirituality in the 21st century.
About Frank Daversa (Houston, Texas Author)
Frank P. Daversa was raised in South Hempstead, NY. It was during his college years that he honed his writing skills. He earned his A.A.S. degree in 1981 with honors. Two years after earning his B.S. degree in 1986, Frank moved to Houston, TX. He worked 14 years in the corporate world before becoming a writer in 2007. He published his first web article on spirituality in 2008, and his first book, "Young Adolf" in 2011. He published his second book, "Politics in America" in 2012. Frank has been on a spiritual journey since contracting a serious illness in 1997, which inspired him to write his latest book, "Spirituality in the 21st Century."