Raising Kids With Love, Honor, and Respect – Recipes for Success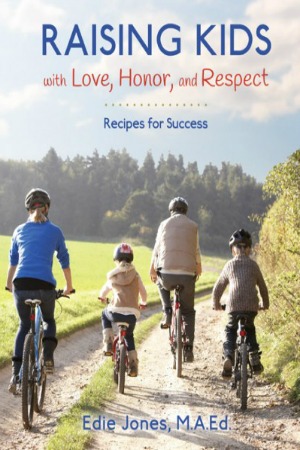 282 Pages
ISBN 978-1-62901-216-2
Raising Kids With Love, Honor and Respect: Recipes for Success is the manual kids don't come with. Like the time honored Betty Crocker Cookbook, it is full of down to earth, basic ideas to fall back on over and over. Seasoning relationships with unconditional love while peppering with lots of honor and respect will provide parents with results that amaze and delight. This book provides recipes that help make that happen. It is a guidebook, organized so the reader can use the section most pertinent at a particular time, spanning years from birth into the young teens. A "cut-out" section at the end makes it a practical go-to resource that allows posting, sharing and copying of the recipes offered.
Although written with parents in mind, this guidebook is equally useful for childcare providers, teachers, youth group leaders or anyone engaged in helping young people grow and develop in a way that allows them to thrive in the world in which they live, no matter what that brings.
Raising Kids With Love, Honor, and Respect received a gold medal from the 2015 Living Now book awards.
About Edie Jones (Bend, Oregon Author)
Edie Jones has over 48 years of experience working with children and families. In addition to being the mother of 4 adult children and the grandmother to 7, she has a Masters of Adult Education degree from Oregon State University, has been a Girl Scout professional, owned and directed a children's camp, a college professor, a parent educator, an early childhood educator, and the director of a parent/child education and support program. She comes well qualified to write Raising Kids With Love, Honor and Respect: Recipes for Success.
Edie currently writes a column for parents for the The Nugget News in Sisters, OR