Past Sins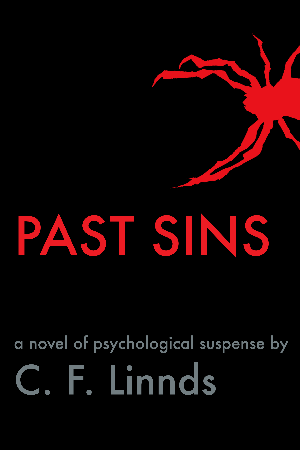 256 Pages
Dithered Books
ISBN 978-0-9998838-0-8
Rendale used to be a very different place thirty years ago. Now it's a new-tech town surrounded by forest, farmland, and a few waning industries.
Sara regrets what happened back then, but she's moved on. A woman of comfortable means and precise tastes, a successful widow, an eclectic gardener with esoteric habits, she's aloof and acerbic. Bob thinks he knows and understands her, but he'd be wrong. Especially after Kirstie arrives in Rendale.
Kirstie's a competent young DBA, but she's recently bereaved and determined to be free of the fears paralyzing her. Why did she choose this destination? And if she's just passing through, how deeply involved should she become with her new friends: William and his problem-prone family, and especially the woman next door.
To what lengths will people go to satisfy their obsessions and assuage their guilt?
About C. F. Linnds (Boise, Idaho Author)
C. F. Linnds is a writer in a nonexclusive but enduring relationship with psychological suspense. Based in the northwestern US, she lives with her artist husband and two cats: no more, no less. She's been a gluttonous reader for most of her life and from a young age, finding refuge, joy, excitement, insight, and terror in a range of books. "Books are magic. How else can you feel so close to people who don't really exist?" She supports Little Free Libraries and use of the Oxford comma.
Find her on Twitter at @cflinnds — or visit cflinnds.com