Over The End Line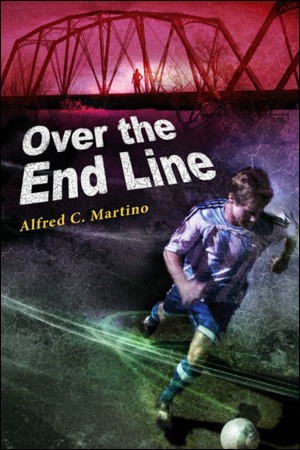 320 Pages
Houghton Mifflin Harcourt
ISBN 978-0152061210
Kyle Saint-Claire is everything Jonny Fehey wishes to be: a star on and off the soccer field, a brain, and one of Millburn High's most popular students. Jonny unhappily accepts his lesser social status—but then he scores the winning goal in the county soccer championship and everything changes. Jonny is invited to a victory party with the in-crowd, and alcohol flows freely as toasts are raised in his honor.
But in his moment of glory, a classmate is raped and Jonny's world begins to unravel. Through years of friendship, Kyle and Jonny have always stood up for each other, but suddenly their friendship is tested. All their training together, pain and dedication become meaningless; Jonny's preconceived notions are shattered; and someone is out for revenge.
About Alfred C. Martino (North Jersey Author)
Alfred C. Martino is the author of three highly-acclaimed novels, "Perfected By Girls, "Over The End Line," and "Pinned." Mr. Martino was born and raised in Short Hills, NJ, and graduated from Millburn High School. He is a graduate of Duke University and The Marshall School of Business at the University of Southern California. He currently lives in Jersey City.
Other Books by This Author