My Brother's Keeper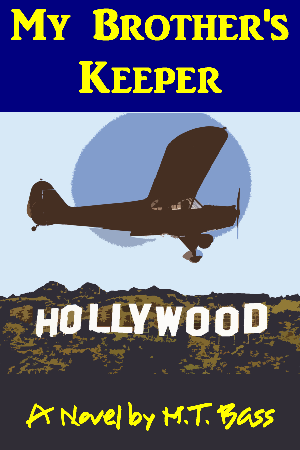 68 Pages
ISBN 978-0805976939
In the criminal underworld of Detroit, power is the most sought-after currency. The three Martin brothers, Tony, Mike, and Dennis, know how to play the game and appreciate their position in the drug world. Their bond as brothers - the only family they have left - is unending; however, one night alters their lives beyond their wildest imaginations, changing everything in a major way. On that one night, Mike, thinking he can handle a routine drug deal alone, finds himself attacked and mauled by three gigantic dog-like creatures. Barely escaping with his life, the next morning he learns Tony experienced a similar experience when attacked by his date, a famous rapper, whom he swears transformed into Satan himself. Although Mike's wounds heal surprisingly quickly, Tony is not so lucky, and his passing brings about an unexpected transformation in the brothers' lives.
As unexplained deaths mount and sightings of Tony, whose body has disappeared from the morgue, are reported, the remaining brothers start to come under pressure both by the cops and their rivals. Will the brothers survive their newfound existence, or will they prove to be their own worst enemies? In a world where nothing is quite as it seems, this otherworldly tale of murder, revenge, and brotherly love questions whether there is room for loyalty in the quest for money, power, and respect.
About M.T. Bass (Cleveland, Ohio Author)
Ohio born & bred (Athens), M.T. Bass graduated from Ohio Wesleyan University with degrees in English and Philosophy. He has scribbled out six stories that explore the somewhat skewed, sometimes dark, and often certifiable reality of being an American: My Brother's Keeper, Crossroads, In the Black, Lodging, Somethin' for Nothin' and Untethered.
M.T. Bass lives, writes, flies and makes music in Mudcat Falls.
His books are available at Amazon.com, the Apple iBooks Store, Barnes & Noble, Kobo.com, Smashwords.com and independent bookstores through IngramSpark.
"I aim to pay forward at least some small portion of the fun I've had and the discoveries I've made from reading great books, holding fast to the notion that while victors may get to write history, novelists get to write/right reality." ~M.T. Bass
Other Books by This Author