Make It Matter – How Managers Can Motivate By Creating Meaning
How many people find a true sense of meaning and fulfillment in their jobs? Unfortunately, studies show that most do not. In fact, 70% of workers are actually disengaged and are experiencing a greater search for meaning at work then in life. Their bodies may put in long hours, but their hearts and minds never really punch in. And that's a terrible dilemma for organizations trying to motivate their workforces to do more with less.
Make It Matter is the antidote to crisis levels of disengagement and absence of meaning at work. This upbeat, original book shows how managers can craft meaning – the motivational tour de force of our times. In so doing, they can connect, inspire, and catapult employees (and themselves) into new realms of productivity and well-being that sustains.
The truth is that specific Markers of Meaning exist, or unique conditions that create meaning in and at work. Learn how to trigger each Marker of Meaning and inspire elevated performance and fulfillment that sustains over the long haul. You'll walk away equipped with a host of specific ideas, insight, and practical tools to help do so.When people find meaning and feel they matter, they give their all. Channel that power, and everyone profits.
Make It Matter draws from a multitude of data sources to help you unleash meaning. These sources include scores of sociological, psychological, and organizational behavior studies crossed referenced with statistical modeling, interviews with over 30 CEO's and Executive Officers and hundreds of managers across a number and size range of great companies to work for (and recognized as such), and thousands of data points from years of course instruction, keynote addresses, and consulting engagements.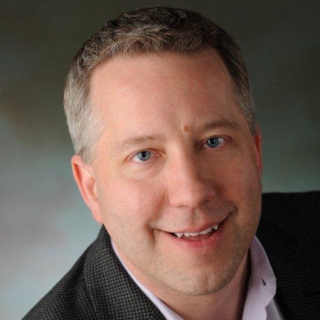 About Scott Mautz (Cincinnati, Ohio Author)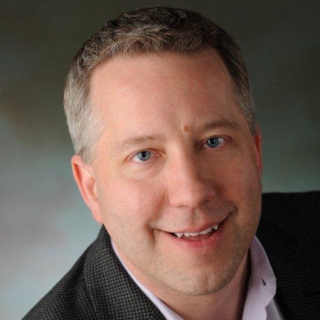 Scott Mautz is an award winning, consistently top-rated, inspirational key note speaker, course instructor, consultant, and 20+ year executive at Procter & Gamble (where he currently runs a multi-billion dollar business). He is also author of Make it Matter: How Managers Can Motivate by Creating Meaning, a book born from years of in-depth research and leadership experience. His more than two decades of such experience has been honed at Procter & Gamble, a company known for its prowess in both leadership and consumer psychology. Scott has developed a keen eye for identifying deep insights and motivating people to action given those insights. He's been a passionate student and practitioner of creating "fully wired", fulfilling work environments rich with meaning that ultimately lead to sustained elevated performance and that transform organizational health & satisfaction scores along the way. In seminars and course instruction, he has deployed dozens of time-tested and proven practical tools to help managers craft such a meaning-rich ecosystem.
Scott has appeared in many leading publications, podcasts, and business blogs including Harvard Business Review, Inc., Entrepreneur, Entrepreneurs Library, Lead Change Group, Great Leadership, Let's Grow Leaders, Success Story, Switch and Shift, The Accidental Creative, Spin Sucks, 800-CEO-READ, and more.
He has also been named a "Top 50 Leadership Innovator" by Inc., a "2015 CEO Leadership Thought Leader" by the Chief Executives Guild, and a "30 Best Author" by Soundview.
Scott was born in New York and has an undergraduate degree from Binghamton University (1991) and an MBA from Indiana University (1994). He lives in Cincinnati with his wife and daughter.
Other Books by This Author