Love & Other Lies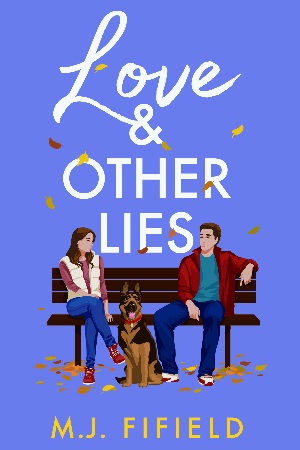 349 Pages
Favorite Spoon Publishing, LLC
ISBN 978-0-9961074-6-4
For years, Lavinia Kelly has gone through the motions, content to let life pass her by. Her family knows the reasons why, but it's nothing she's willing to discuss with anyone.
Including Llewellyn Weiss, the new guy in town. Though she can't deny an attraction to him, she's determined to do just that, no matter how intriguing he might be. Her history is her business, and it'll take a lot more than witty banter and a flawless set of abs to change her mind.
But she's not the only one with secrets. Llewellyn has a few of his own—secrets that, when they come to light, shake Lavinia to her core. Suddenly, her past is front and center, the present is in pieces, and she cares about the future for the first time in a long time. Walking away isn't an option, but there's no telling where the alternative might lead. Or what it may cost.
Only one thing's for certain—nothing will ever be the same again.
About M.J. Fifield (Melbourne, Florida Author)
Comprised entirely of Dr Pepper and chocolate, M.J. Fifield is the natural enemy to every food pyramid ever created. When she isn't hoarding notebooks, pens, and medieval weaponry, she occasionally writes novels.