Kahuna-Priest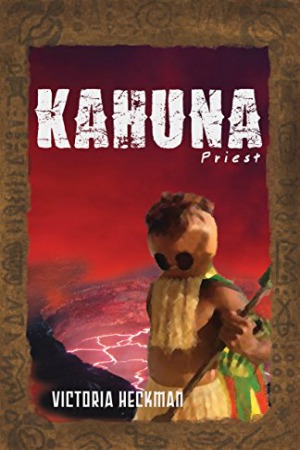 181 Pages
ISBN 978-0-9970880-2-1
Nomadic basket weaver Coconut Man leaves the village where he's made his home for the past season to find new customers. His long walk takes him over the mountain and into the territory of Madame Pele, the volcano goddess. His first night out, spent in a shallow lava cave, he hears two men struggle outside. Afraid and defenseless, he remains hidden. In the morning he discovers a large pool of blood but no sign of the men. In the new village all is not well. The people are anxious and wary. Villagers have disappeared and Coconut Man convinces them he can help. His visit was foretold to the people and they agree. Coconut Man's mentor has been teaching him certain magical skills. However, Coconut Man secretly fears he is not up to the task, but promises to try to halt the disappearances.
His quest takes him onto the lava fields and into battle with magical forces. He enlists the power of the villagers to aid him in his fight against the dark magic. He receives help from an unexpected source while learning more of his own mysterious history and discovering untapped power.
About Victoria Heckman (San Luis Obispo, California Author)
Victoria Heckman's first Hawai'i mystery series features officer Katrina Ogden, K.O., of the Honolulu Police Department. K.O.'d at Banzai Pipeline sends her to the big surf contests of O'ahu's North Shore. Her second series, Coconut Man mysteries of Ancient Hawai'i begins with Kapu-Sacred and continues with her newest, Kahuna-Priest. Her third mystery series (Burn Out & Wet Work) starring animal communicator Elizabeth Murphy, is set on California's Central Coast. Stand alone mystery, Pearl Harbor Blues, begins on Dec. 7, 1941 and uncovers a dynasty of corporate intrigue.
She is also the author of over 75 short stories and articles and the editor of seven anthologies. She is a member of Sisters in Crime-Central Coast Chapter. Visit her website www.victoriaheckman.com or find her on Facebook, Twitter & Instagram.