Insight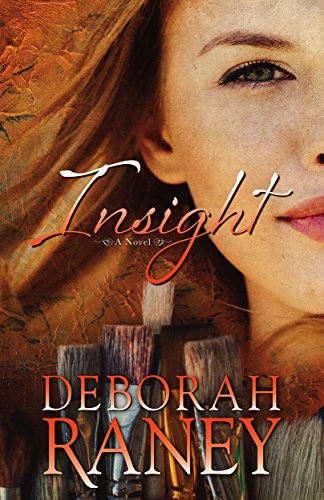 338 Pages
ISBN 978-1537061566
A shocking revelation could tear them apart…or open their eyes to a whole new world.
Olivia Cline has followed her husband to a new town, hoping for a fresh start after Derek's affair. But even before they move into their new home, tragedy strikes, and Derek is gone. With no job and little money, how will she cope? Going back to Chicago isn't an option for many reasons. Her answer comes in a job posting—and the handsome, brooding artist who posted it.
Acclaimed artist Reed Vincent has recently regained his eyesight, thanks to a corneal transplant. To help him through the transition, he needs an assistant in his studio. Olivia, an aspiring artist herself, is just what Reed was looking for. Through his eyes, Olivia begins to see the possibilities before her. Until, in a flash of insight, she knows why his signature is so hauntingly familiar…. The revelation could tear them apart…or open their eyes to new possibilities.
About Deborah Raney (Wichita, Kansas Author)
Deborah Raney's first novel, A Vow to Cherish, inspired the World Wide Pictures film of the same title and launched her writing career after twenty happy years as a stay-at-home mom. She has since written over 30 books, including novels for imprints of Random House, Simon & Schuster, HarperCollins, and Harlequin.
Deb is on the board of the 2600-member American Christian Fiction Writers, and teaches at writers conferences around the country. Deb and husband, Ken Raney, traded small-town life in Kansas––the setting of many of Deb's novels––for life in the friendly city of Wichita. They love traveling to visit four children and a growing brood of grandchildren who all live much too far away. Visit Deb on the Web at www.deborahraney.com.
Other Books by This Author