In A Southern Closet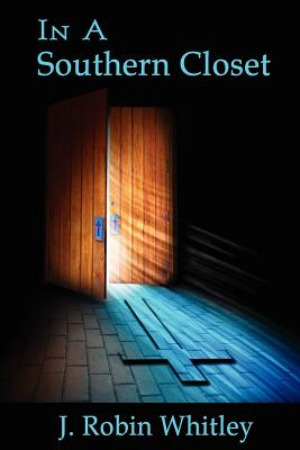 156 Pages
ISBN 978-1935053361
This is a memoir about the author's experience of growing up as a Southern Lesbian who values religious experience.
The book combines essays, spiritual reflections, and poetry to look at the challenges of life.
Originally published by Regal Crest Books, the memoir is being republished and updated. The new book cover is in the redesign process. The second edition of the memoir is due out by December 2017. Audio book will be available in 2018.
About JRobin Whitley (Asheville, North Carolina Author)
Robin is a lesbian writer from North Carolina. She was trained as a musician and then went to seminary to be a pastor in the Lutheran Church (ELCA).
Robin's non-fiction explores the relationship between spirit and the challenges of everyday life. While this means that the writing may sometimes be religious, there are also times when Robin challenges the tenets of religion. Robin is also a poet and her first novel is due out October 19, 2017.
Robin lives in the mountains of Western North Carolina.
Other Books by This Author