How to Fail as a Leader – A fast-paced fable about leaders who totally biff strategy and execution but learn enough to win in the end
124 Pages
ISBN 978-0-9837562-3-1
This is not your typical leadership fable. The leadership principles and practices have been tested in some of the biggest and best organizations in the world, from giant global companies to Silicon Valley-funded tech start-ups to international non-profits. But that's not the really different part. (There are other leadership best-sellers who have a deep foundation.) The first real difference is that the action in this fable takes place in a fictional medieval kingdom, because everything is more fun with swords and horses. Second, the action of the story is real action, not an increase in stock price or a drop in employee morale. There are mysteries, ambushes and, of course, sword fights. Third, there isn't a mentor who makes it easy for our heroes by scribbling on a napkin the three steps to great leadership. These two leaders have to figure out leadership while things go from bad to worse. And they don't agree on what leading well means. So they learn their lessons the way a lot of us do: the hard way.
Once upon a time, two new leaders were determined to prove they had what it took to be a good leader. Then they discovered that leading well is harder than they thought, especially when your co-leader is wrong about what it means to lead well. And that was before they got ambushed. Not metaphorically. Ambush, as in surprise attack from an enemy army. That's because this story happens in a fictional medieval kingdom and these two leaders are the military commanders of what was supposed to be a sleepy little fort.
Addoc, the new fort commander, believes that great leaders motivate people to pursue a grand vision; leadership is about relationships. But Eldin, his second in command, believes that actions speak louder than words; leadership is about getting great results. They both have a chance to test their leadership approach. And they both fail. But they also both learn a lot.
The story is exciting all by itself. But there are deep insights and practical tips woven into each chapter. This is book is a case study on leadership, so to speak, with swords. There are also short debrief sections at the end of each chapter, to shine a light on what just happened, along with optional discussion questions for small groups who want to read though this book together.
In essence, this is an adventure novel fused with a leadership book that has group study elements sprinkled on top. If you want to take your leadership to the next level and enjoy an adventure story at the same time then this might be the most fun personal development book you've ever read.
After all, who says learning about leadership has to be boring?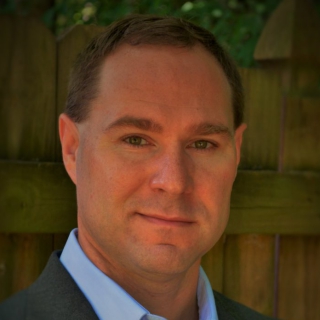 About Scott Wozniak (Atlanta, Georgia Author)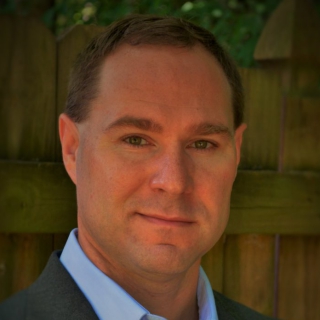 Scott Wozniak grew up on stage, performing lead roles to crowds of thousands by middle school and tens of thousands by the end of high school (also on the Landmark school stage). After Landmark he earned a degree in Musical Theater Performance from Ouachita Baptist University (in southwest Arkansas). Following some professional performance, he realized he didn't really love the stage; he loved how it had enabled him to impact others.
So Scott explored other ways to influence lives, leading non-profit organizations organizations such as Focus on the Family and pastoring churches. As a leader, he came to realize that everything rises and falls on leadership, and that the best way he could employ his unique gifts to impact the world was by helping leaders get exceptional results while thriving as individuals. So, in 2002, Scott began working in the leadership development field, first partnering with one of his professors from grad school (where he earned a Master's in Organizational Leadership) then launching his own company. A friend connected Scott with the servant-leadership group at Chick-fil-A. and for eight years he worked for the Chick-fil-A corporate headquarters on a series of special projects, working directly with the founding family and executive team. His job included traveling the globe to learn best practices from industry leaders (including Disney theme parks, Proctor & Gamble research labs and Hollywood story gurus). His team turned these research projects into practical plans to thrive. And then they tested these best practices in real business settings, including partnering with Harvard & Duke to create customized executive development programs that became Chick-fil-A norms.
In 2016, he left his full-time position at Chick-fil-A to return to Swoz Leadership, but continues to work with them as a vendor to develop their leaders. Swoz Leadership now serves a wide range from Fortune 500 tech companies to nursing homes to churches.
In addition to serving as CEO of Swoz Leadership, Scott volunteers at his church, is active in Mensa (international genius society), reads over 150 books each year, brokers international business deals, writes fantasy novels and risks life and limb through various extreme sports. His latest book is How to Fail as a Leader, a leadership fable with epic medieval battles. After living around the country, he now lives in Newnan with his wife and four children. More of his journey can be found on his blog: www.ScottWozniak.com