Fern's Fancies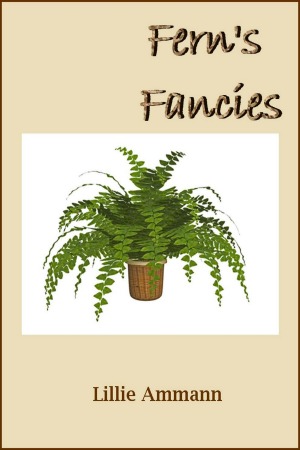 When Fern Tate sold her interior landscape company to a national corporation, she didn't expect to have a boss like Pendleton Morgenthal, III. Had she made the biggest mistake of her life?
Pen never allowed a woman—especially a subordinate—to distract him from his fast-track career. What was it about Fern that made her different?
About Lillie Ammann (San Antonio, Texas Author)
Lillie always dreamed of writing someday—suffering a stroke made her realize that someday had arrived. As soon as she could, she sold the interior landscape business she had owned and operated for nearly twenty years and started a new career as a freelance writer. She has published three novels—Stroke of Luck, a contemporary romance; Dream or Destiny, a romantic mystery, and Fern's Fancies, a contemporary romance; as well as a nonfiction book of memories of her husband—Jack Stories; and several short how-to ebooks.
As a freelancer, she works with authors and publishers to prepare manuscripts for publication; writes and edits business documents; and helps families and individuals compile family histories and memoirs. She especially enjoys helping self-publishing authors navigate the publishing maze and likes to think of herself as a book midwife.
Lillie, who is widowed, lives in San Antonio, Texas.
Other Books by This Author