Cultivate – The Power of Winning Relationships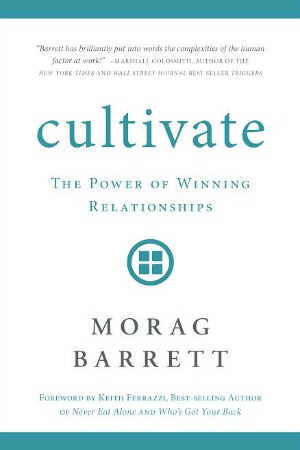 232 Pages
ISBN 9781626342422
Are you - Working with a difficult colleague? - Plagued with the worst of office politics,shifting alliances and silos? - Looking to take your career to the next level?
Then Cultivate. ThePower of Winning Relationships is for you! You cannot be successful in business, or in life, unless youare successful in cultivating your professional relationships.
Read Cultivate and you will discover the powerful secret to personal and professional success - it's all about your relationships. This step-by-step guide will ensure you - Identify the critical relationships that can either help, or hinder you, in achieving your goals. - Apply the Relationship Ecosystem™ to diagnose the health of your professional relationships. - Develop an Ally Mindset that will help you to build and nurture your "Ally Relationships." - Create lasting relationships that go beyond the transactional and superficial level to deliver transformational results.
The world of work is a team sport, you cannot high perform alone. You need the support, insight and advice of trusted advisors, your Allies. Cultivate. The Power of Winning Relationships shows you how to nurture Ally Relationships, those who will hold you accountable, increase your impact and accelerate your success.
Business is Personal. Relationships Matter!
About Morag Barrett (Denver, Colorado Author)
Morag Barrett is a sought out speaker and CEO of SkyeTeam, an international HR consulting and leadership development company.
Originally from the UK, her 25 year career includes 15 years in commercial finance, as well as leadership development in Europe, America and Asia. At last count she has supported the development of more than 3,000 leaders, in 20 countries and on 4 continents. Morag and SkyeTeam work with clients in a range of industries including: Healthcare, Telecoms, Mining, Manufacturing, Engineering, and Technology.
Morag's leadership insights have been featured in Inc.com, Business Insider, American Management Association among others and she is a regular contributor to CIO.com and Entrepreneur.com. Morag understands the challenges of running a business as well as the complexities of leading and managing the people that are part of that business.
Other Books by This Author