Chance's Return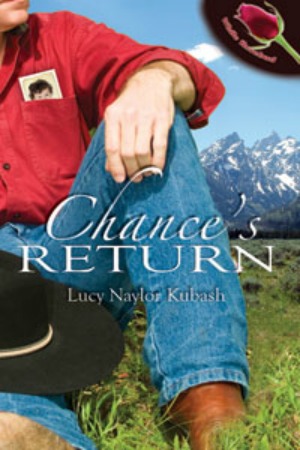 196 Pages
ISBN 1-60154-521-5
When prodigal son Chance McCord returns home to the North Star ranch, he faces a tragic past and a family divided. When young widow Casey Girard decides to spend the summer working on the North Star near the Grand Tetons of Wyoming, she doesn't expect to meet such a man as Chance, nor to fall so completely in love with him.
A former rodeo champ, Chance has been running from his past, but a career-ending injury sends him home to the people he's not so sure will take him in. When he meets Casey and her small son, the need to finally stop running becomes stronger than anything else. For Casey, it's a life-changing decision--to stay with Chance in Wyoming or go back to the safety of her home in Michigan.
Both Chance and Casey must learn to trust in each other. Will Casey's faith and love truly be enough to bring Chance home?
About Lucy Naylor Kubash (Kalamazoo, Michigan Author)
Lucy Naylor Kubash is the author of numerous short stories, contemporary romance novels, and a nonfiction column, The Pet Corner, that is published monthly in Mailmax, a small local paper.
Lucy is a longtime member of Romance Writers of America and Mid-Michigan Romance Writers. She resides in Michigan, where she grew up, not far from Lake Michigan. She and her husband have been married 47 years and have two grown children. They currently live with a Pomeranian named Foo Foo, a terrier named Ace, and two cats, Zombie and Sammie Sandwich.
When not writing, Lucy loves to read and has five packed bookcases to prove it. She and her husband enjoy traveling, especially out west. You can like her at https://www.facebook.com/LucyNaylorKubash/; follow @LucyKubash on Twitter, and on Instagram, lucykubash_author.
Other Books by This Author