Builder – A short story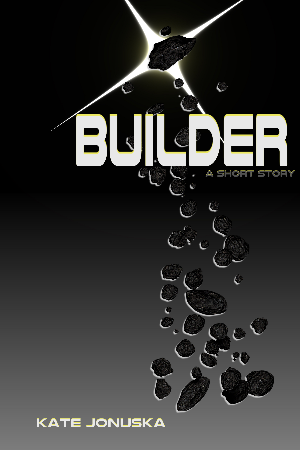 "For the first time in her life, she was truly and utterly alone..."
Below the rock of Centuesse 16, in an asteroid cluster on the distant fringes of space, Phebs builds colonies for future human habitation, a job she loves because it took her far, far away from humans in general. When tragedy strikes, the young builder is forced to take control of her life and confront her true place in the universe as her life of happy isolation begins to dissolve.
About Kate Jonuska (Denver, Colorado Author)
Kate Jonuska is a Colorado native with a B.A. in creative writing from the University of Denver who went into journalism after college to pay the rent. She has since wracked up a decade of experience writing features for top-notch regional publications, including the Denver Post, the (Boulder) Daily Camera, The (Colorado Springs) Gazette and Boulder Magazine, specializing in food, fitness, travel, and arts and entertainment.
Her passion, however, has always been for fiction and she's seen success in that arena, as well. With a writing style best described as Margaret Atwood meets Amy Schumer, Kate's short fiction was nominated for a 2015 Pushcart Prize, and her first novel, Transference, published August 2017.
While Facebook is all fine and good, you can keep up with Kate best on Twitter: @kjonuska. When her nose isn't buried in a book, you'll find her in the kitchen or in the yoga studio. Namaste, bitches.
Other Books by This Author