Bosom Buddies – A book of photographs and essays, celebrating the inner and outer beauty of breast cancer survivors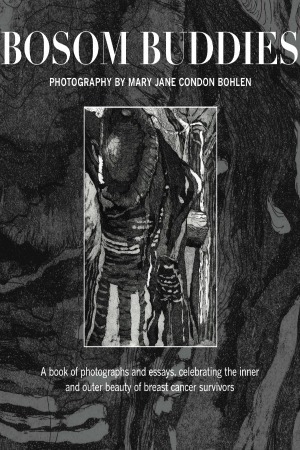 72 Pages
ISBN 9780578166667
The Bosom Buddies Story
  In the spring of 1993, I was drawn to a magnificent tree over 400 years old, standing 90 feet high, with a circumference of 26 feet. It had been declared dead in 1969 due to damage by gypsy moths. In its younger days it was a sacred place where Native Americans would come to decide tribal issues. Taking many photographs, I returned home, to develop and print my images. I began seeing a one breasted figure that inspired me to create an etching titled "BOSOM BUDDY". Although gnarled and broken, I discovered the soul that lived on in this timeless beauty. In 2009, a new oak was planted in its shadow as the old lady needed to be taken down, her life having been an inspiration for all those who chanced to meet her.
In the spring of 1991, I too, found myself gnarled and broken when I was first diagnosed with breast cancer and treated with a radical mastectomy. The Ledyard Oak became my "Bosom Buddy". After being cancer free for sixteen years, I discovered in May of 2008, that cancer had returned and I again went through surgery to remove my remaining breast.
For over twenty years I had the dream of creating a book of photos and essays showing the scars and reconstructions, the thoughts, fears, inner spirit, and especially the HOPES of those brave enough to bare their bodies and show their beauty, all inspired by this magnificent tree. 
The women depicted in this book  are representative of the many thousands of brave warriors who battle this dread disease called breast cancer. They have taken their bravery one step further by allowing themselves to be photographed in subtle and delicate settings. Meet these women, read their stories. They are SURVIVORS.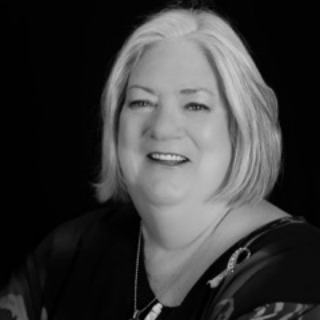 About Mary Jane Condon Bohlen (Rhode Island Author)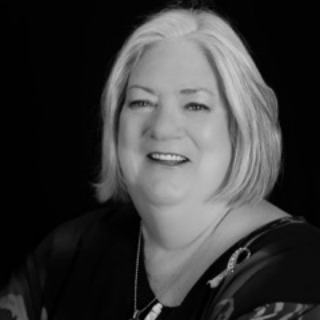 I was brought up the oldest of 8 in Brookline, MA. During the sixties through the mid seventies, I was one of only two women in the US employed in the field of Bio-Medical Photography. Working at hospitals all over the city of Boston, I photographed artificial hearts being implanted in pigs and cows, cutting edge surgeries on humans, a 16mm movie of a lung transplant in a rat photographed through a microscope, social events that included dignitaries, film, TV, and Broadway stars, weddings, Bar Mitzvahs, PR work, as well as my own fine art photography.
I left this field in the mid 70's to begin raising my family, and moved to Virginia in 1979. In 1990, at the age of 46, I began my college career as a studio art major, graduating in 1994, and went on to achieve my Masters in Printmaking and Paper and Book Arts from VCU in 2000. This led to teaching K-8 Art in Fredericksburg, VA and paper making as an adjunct professor at Virginia Commonwealth University in Richmond.
During my years in Virginia, I received numerous awards and recognition for my teaching, art, and photography. In October, 2000, I spent three weeks in Japan, one of 200 teachers chosen from throughout the United States as a Fulbright Memorial Fund Teacher - Scholar. I was also the recipient of a Silk Road Smithsonian Folk Life Festival Fellowship and a George Washington Federation Foundation Fellowship in addition to many others. The Melchers Award in two dimensional art and many "Best in Show" awards also.
As a two time breast cancer survivor, I had the insight and wisdom to photograph women in a very vulnerable state. Always the optimist, I look at breast cancer as somewhat of a blessing. In May of 2008, after living with a mastectomy of my right breast for 16 years, I was told that cancer had returned to my left side. Now with two mastectomies I never have to wear a bra again (unlessI want to) and the decision to retire a year earlier than planned and move back to New England to be closer to family was made.
Moving to Rhode Island gave me the opportunity to enroll in the Certificate Program for Digital Photography at the Rhode Island School of Design in Providence (RISD) from which I graduated in June 2012. It was also in Rhode Island that I discovered the Gloria Gemma Breast Cancer Resource Foundation and became a volunteer with this group which supports men and women and their families who have been touched in some way by breast cancer.
I live with my husband of 45 years, Bob, in Cranston, Rhode Island. My daughter, Nie, and 6 year old grandson, Sam, along with my youngest son, Patrick, live close by while my older son, Bobby, lives in Portland, OR. "Bosom Buddies" is my first book