Blue Diamond Love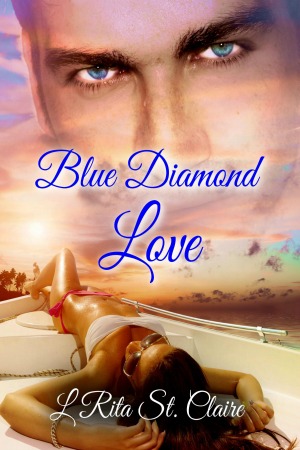 362 Pages
ISBN 978-1517687595
His blue eyes are stunning. She can't help but fall for him. But he hides an incredible secret…
Five years after her divorce, Pamela Brandon wasn't looking for love. When she meets a mysterious stranger, Hunter Reese, she's entranced by his blue eyes. His eye color is rare for an African-American and identical to her own. While he's cold to her at first, Hunter opens up, and the two fall madly in love.
As their whirlwind romance spins into a marriage proposal, Pamela can't believe her luck. But there's more to Hunter than meets the eye, and she has no idea just how far he's traveled to bring their lives together.
About L Rita St.Claire (Washington, DC Author)
L Rita grew up in Chicago and now lives in the Maryland suburbs of Washington, DC. She has always been a writer, even before she could read. She created stories to go along with the Sunday comics. As she grew, she spent many hours entertaining the neighborhood kids with her fantasies . Part of her lives in a fantasy world where she enjoys reading and writing romances. Romances always have happy endings, which satisfies her optimistic soul. Add a mystical touch, a bit of danger, and you have the makings of a good read.
She invites you to her world, and hopes you'll enjoy your stay.