Black Devil Spine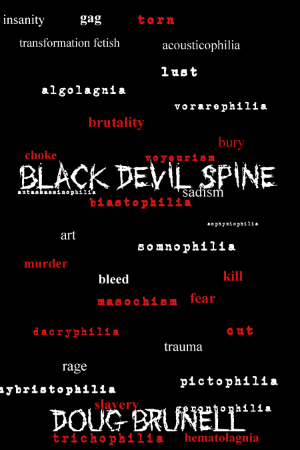 460 Pages
ISBN 1523799145
Dan Gere is a bestselling author in desperate need of another book idea. When he meets Martin Springer, a reclusive painter and fetish photographer, it seems he has discovered the solution to his problem. What follows, however, is a sickening descent into insanity, sexual violence and depravity like few have ever witnessed.
Erotophonophilia, autassassinophilia, biastophilia-a deadly trio of paraphilias where normality does not apply and desire is synonymous with death. Some victims are more willing than others …
About Doug Brunell (Ashland, Oregon Author)
Writer of depravity. Horror. Thrillers. Fiction that pushes you to the limit and just sightly over.
Also the writer of the film book series Sinful Cinema, which examines little known films and their place in history.
Other Books by This Author