Art and Soul of Jazz, A tribute to Charles Mingus, Jr. – The Dynasty Unveiled At Last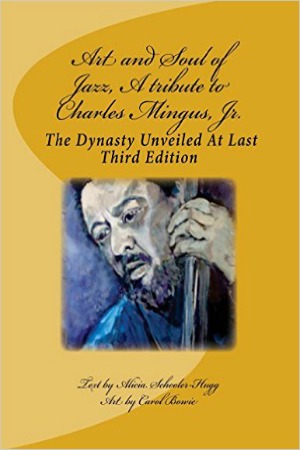 300 Pages
ISBN ISBN 9781518859014
What does it take to leave an indelible imprint upon the world? The answers lie within these pages. Section I contains never before published photos, letters and Mingus family secrets that helped shape the brilliant jazz artist and drove him to fame. Against a dynamic backdrop of racial upheaval, the Mingus essence in caught in real time by niece and author, Alicia Schooler-Hugg. In Section II, niece and renowned artist Carol Bowie intrigues the reader with original portraits of 94 featured musical giants. Its a journey you won't want to miss.
"Jazz is a rich legacy, unique to the American culture. This book helps us embrace one of our national treasures." ----Clint Eastwood
"A vey touching and personal peek at great jazz artist as well as an artistic glimpse of his predecessors and contemporaries. Uncle Charles would be proud." ---Yvonne Erwin, Founder, The Mingus Hometown Project, Nogales, AZ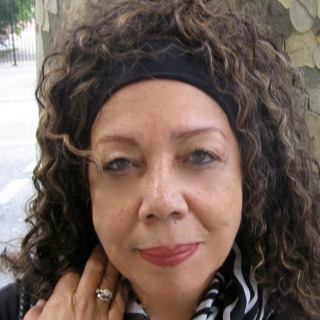 About Alicia Schooler-Hugg (Santa Rosa, California Author)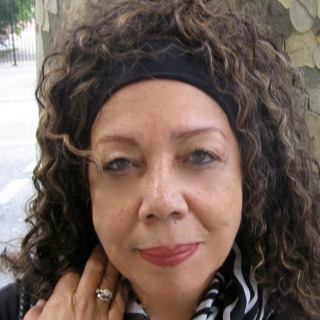 Alicia Schooler-Hugg lives in Northern California. The former op-ed columnist freelances for national and local publications, and is a registered nurse. She taught university level communications and leadership courses, co-hosted a local cable TV news broadcast, and received several journalism-based honors, including three C. Everett Koop awards for health-focused articles. Schooler-Hugg is also a niece of Charles Mingus, Jr. Her latest book, Art and Soul of Jazz, a tribute to Charles Mingus, Jr., is a third edition and captures the Mingus dynamic through previously unpublished letters, photographs and extensive research. The author also views the book as a tribute to her late mother and aunt, Mingus sisters Vivian Alicia and Grace Esther Mingus.