Air Born – Do You Dream of Flying?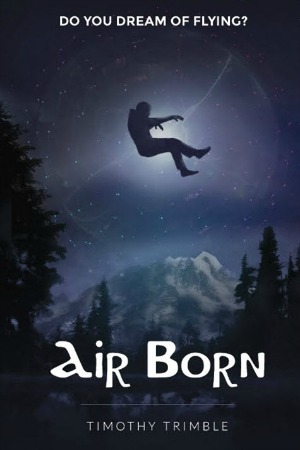 318 Pages
ISBN 1536873292
After thousands of years, the ancient 18th of Ahmose are still on the hunt for the secret of flight, forcing Avitorians to hide in fear. Facing the threat of capture, Leif's dreams are shattered and he is forced to decide between hiding or embracing his heritage.
Excerpt:
"It has to be the Eighteenth. This is how they operate. They could've been watching for years, looking for a routine, waiting for the perfect moment. I'm suspect they were behind the abduction of her parents as well."
"Then let's go get her. Take her back from them. They did it to us - we can do it to them!"
"If we do that, it becomes a war." Georgeo stood up and began pacing around the table. "If we start a war with them, we expose ourselves. That's just what they want. If we're exposed they can pick us off, one by one. Come on, Torre! There are billions of 'normal' humans and maybe, just maybe, a couple hundred Avitorians." He continued pacing. "That would lead to our extinction. This is not the time to expose ourselves. Humanity can hardly get along with themselves. How can we expect them to understand what we are and accept us as a part of their society if we're different?"
About Timothy Trimble (Seattle, Washington Author)
Timothy Trimble is a published author of science fiction and fantasy, stories and novels. He has written non-fiction books for Wiley Publications, Microsoft Press, and over forty articles in print media publications. His Zegin's Adventures stories are popular ebook and print releases on Amazon, and his latest full-length urban fantasy novel, Air Born (Sept. 2016, ebook & print) has received glowing five star reviews. Due the clamoring of fans, the latest focus of his attention is Air Storm, as the second book in the Air Born trilogy series.
Timothy lives in the Pacific Northwest, where the prevalence of coffee shops and hiking trails contribute to his inspiration. His insightful, and sometimes humorous mumblings, can be followed via Twitter @TimothyTrimble and at his web site www.TimothyTrimble.com (Air Born can be found on all ebook platforms or at your local book store.) You can also find his free short story compilation in UNDISCOVERED, available on his web site.
Other Books by This Author